Enclosed space, no connection to the real world, no phones, no family, limited food, continuous tasks, nominations and evictions – we are talking about 'Bigg Boss' house. It is the survival of the fittest, smartest and the most popular contestant. On many occasions we have seen contestants feeling pressured under these extreme survival conditions. While many have threatened to walk out, some actually choose to walk out, others have an emotional breakdown and talk about quitting.
As expected, such conditions can take a toll on the mental state of a contestant. Over the years, on several occasions, we have seen contestants breaking down on the show, their emotional outbursts and panic attacks creating high-drama. The recent sight of Afsana Khan's massive emotional outburst gave a glimpse of what the house can actually do to a participant's mental health.
ETimes TV spoke to several contestants from previous seasons and mental health experts, too. These select few, threw light on the thoughts and psychology of the participants inside the house. What the stressful environs of relentless voyeurism can do to harm a human mind.

Bigg Boss OTT winner Divya Agarwal had a brief period of emotional breakdown in the house and she fought it within herself to come out strong. She shared, "To be honest, having a panic attack or a breakdown inside the house was a bit stressful. You feel like the entire world is watching you. When you feel like bursting out, I feel it happens because you need to be heard out. At home, there are four people. So when you need to be heard, itna zyada reaction nahi hota hai (you don't have an excessive reaction). In the Bigg Boss house, in front of the entire nation, such things amplify. I know it can't be controlled. You need to be there for yourself first. This is the first thing I learnt, be it inside the BB house or in the outside world. There is no guarantee that someone will stay with you forever. When you feel pressurised, you have to keep your mind calm. Have a small chat in your mind and speak to yourself in third person."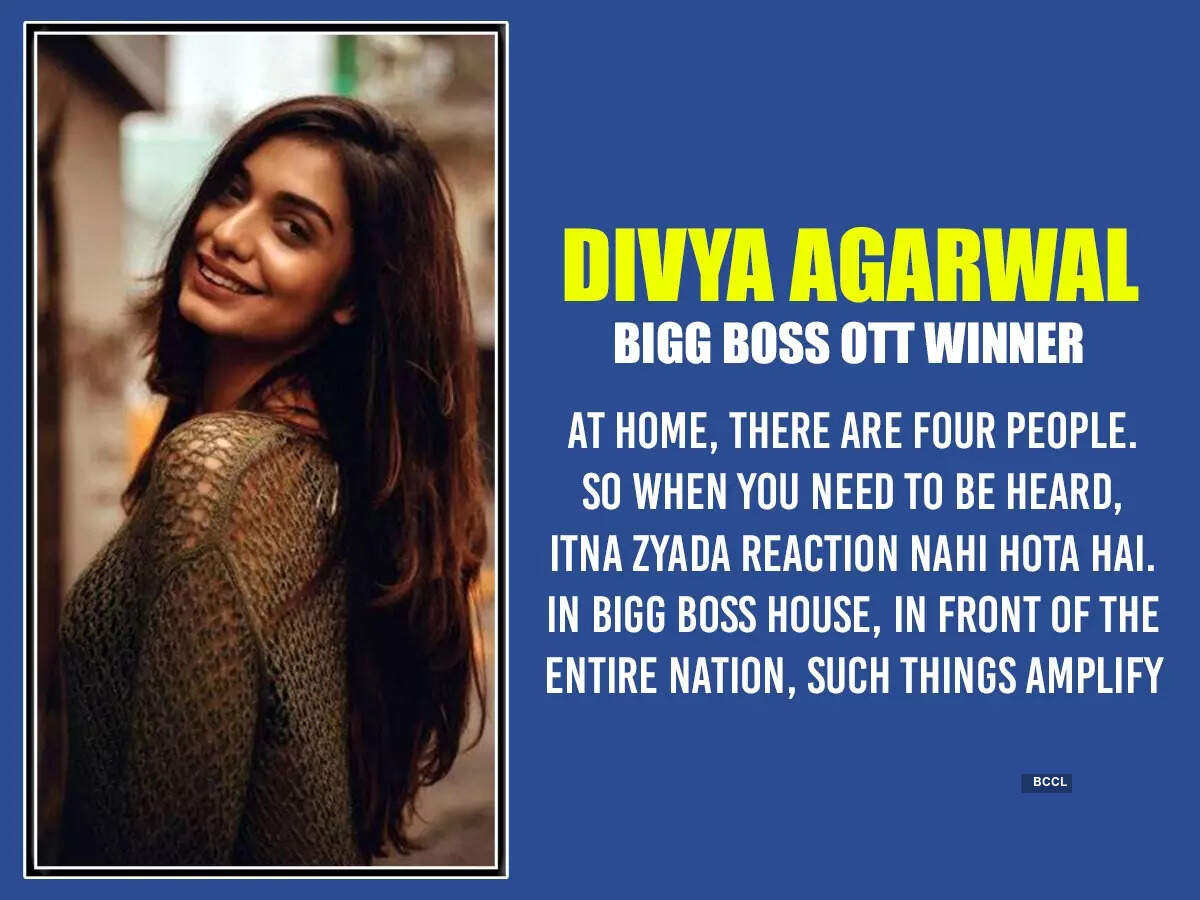 Kashmera Shah, who has been to the BB house thrice, shared how important the current personal state of a contestant can be to their experience. Narrating her own experience, Kashmera shared what Afsana might have gone through, "It all depends on what time of your life you have gone inside the Bigg Boss house. It's very important. When I went last time, I was quarantined away from the house for two weeks before entering. For two weeks, I couldn't see my kids, so I had to spend my birthday alone. That was a very difficult time for me. When I entered the house, I was already going through isolation. So I did not perform that well. Someone like me, who has been a big fighter and tackled many situations, couldn't deal with anything inside the house. Had I gone to BB house straight from my home, I would have been on a different high. 'Bigg Boss' is a tough competition. You don't know the others inside, you are living among strangers, you feel like everyone is planning and plotting against you. Everybody, at one point forgets that you are playing a game. You get betrayed by people, who you have met just two weeks ago. In 'Bigg Boss', 24 hours will seem like 60 hours, because you are constantly trying to put on a show. That's why one goes through a whole lot of emotions. I do empathise with people who get panic attacks, but I have not experienced that inside the house. Talking about Afsana, she postponed her wedding to be in the show. Maybe she is feeling that she made many sacrifices to be here. Maybe now she is feeling 'ye kya kar diya? (what have I done?)'."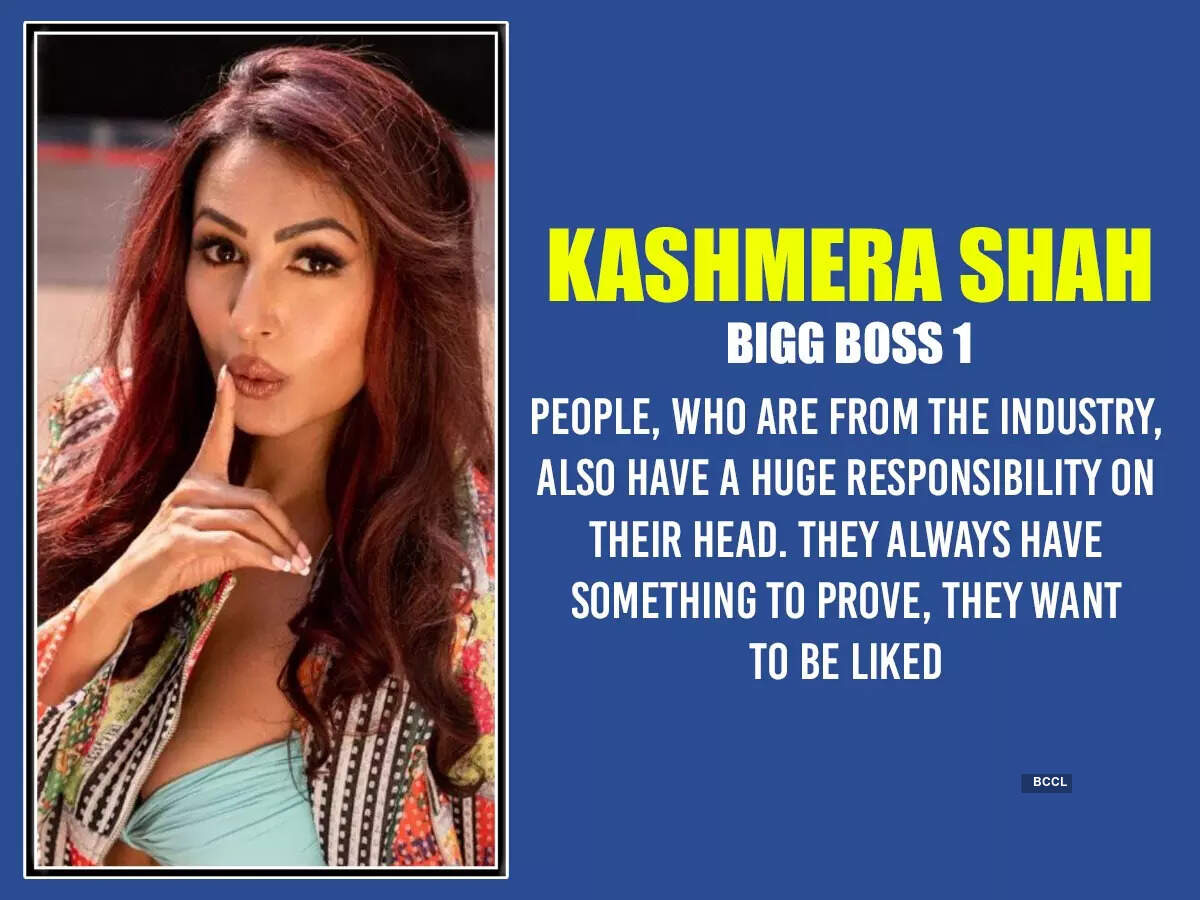 She also shares that it's not easy being a celebrity, being live on national television, in front of so many cameras. Things often spiral down when strategies don't work and the contestant gets back-stabbed. "People, who are from the industry, also have a huge responsibility. They always have something to prove. They want to be liked. They have a huge fan base that loves them for their work. And after going inside the house, koi apki band bajaa raha hai, koi apko gaali de raha hai jiska koi wajood hi nahi hai (someone's bashing you, someone's abusing you, people who have very little standing)." she adds.
Psychologist Sulagna Mondal, shares that these outbursts are repressed emotions and a form of defence mechanism. "Every person comes with their own emotional baggage, and these Bigg Boss contestants have their own. In these games where you have to fight to get things or have to live with limited amenities, these repressed emotions and feelings overflow and the contestants tend to lose control over their sanity. In respect to defence mechanisms, you could otherwise say that these contestants tend to project their real-life frustrations in these made-up situations, which is the entertainment format of the show. It's difficult to get out of these situations especially because when you are stuck in a house for an entertainment show it feels like that's the most real experience," she says.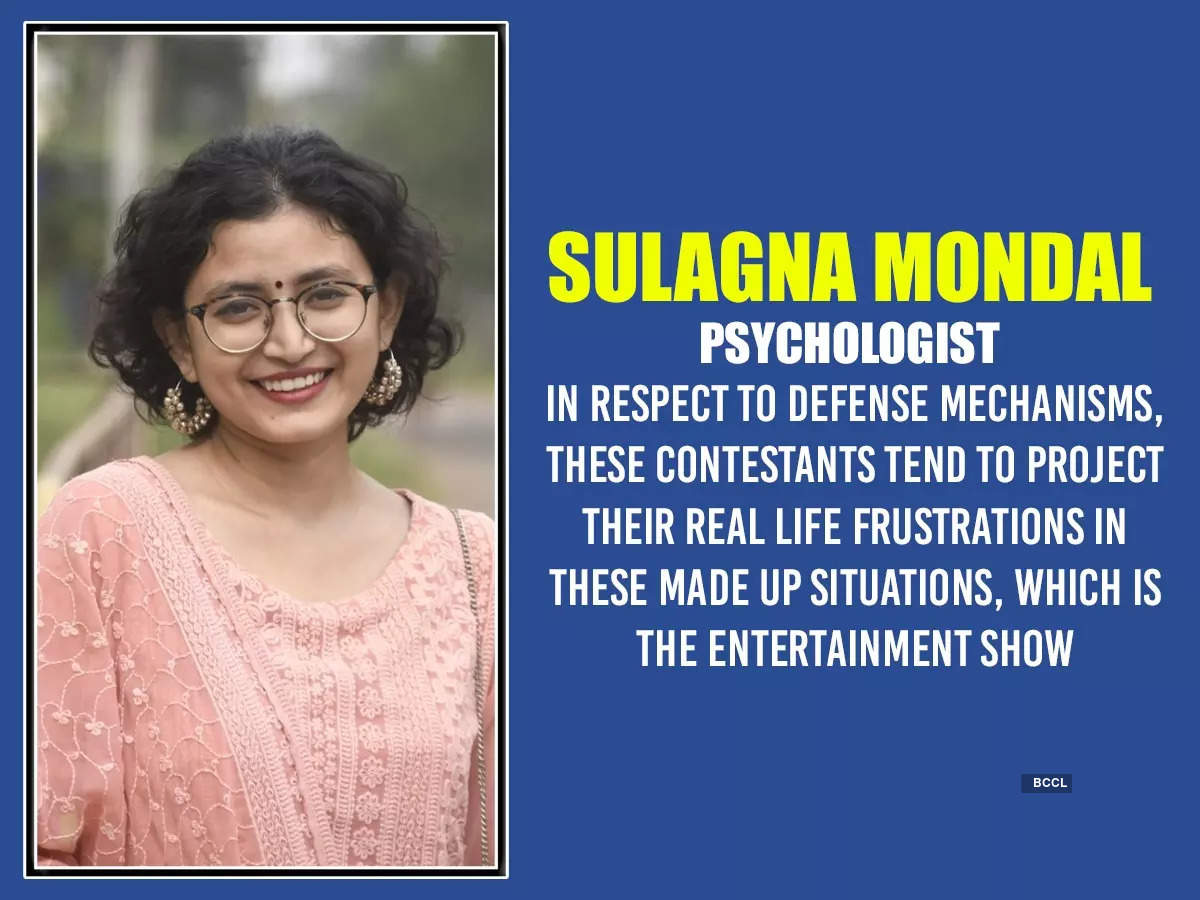 Citing another example of a different personality, Kashmera narrates, "Let me take you back to Afsana and Shamita. Shamita is a Bollywood actress, she comes from a very good family, she's well-read, a logical person, classy and sophisticated. Afsana gave her 'gaalis' and spoke sh*t about her. Everybody has a breaking point. That time Shamita didn't have a panic attack, but some go through it. It's a mental health issue. Had it been in the outside world, we could all walk away from it."
Senior psychiatrist Dr. Harish Shetty says, "Some time ago such programs would have psychologists as part of the team to avert mental health accidents on the sets. Bigg Boss has a lot of 'yo yo' moments where one can be very tearful or also extremely livid. In this make-believe world, where words flowing across different participants, living together under the glare of the arc light, may be perceived as arrows or bullets. A small disappointment may explode as a grenade in the mind, causing damage."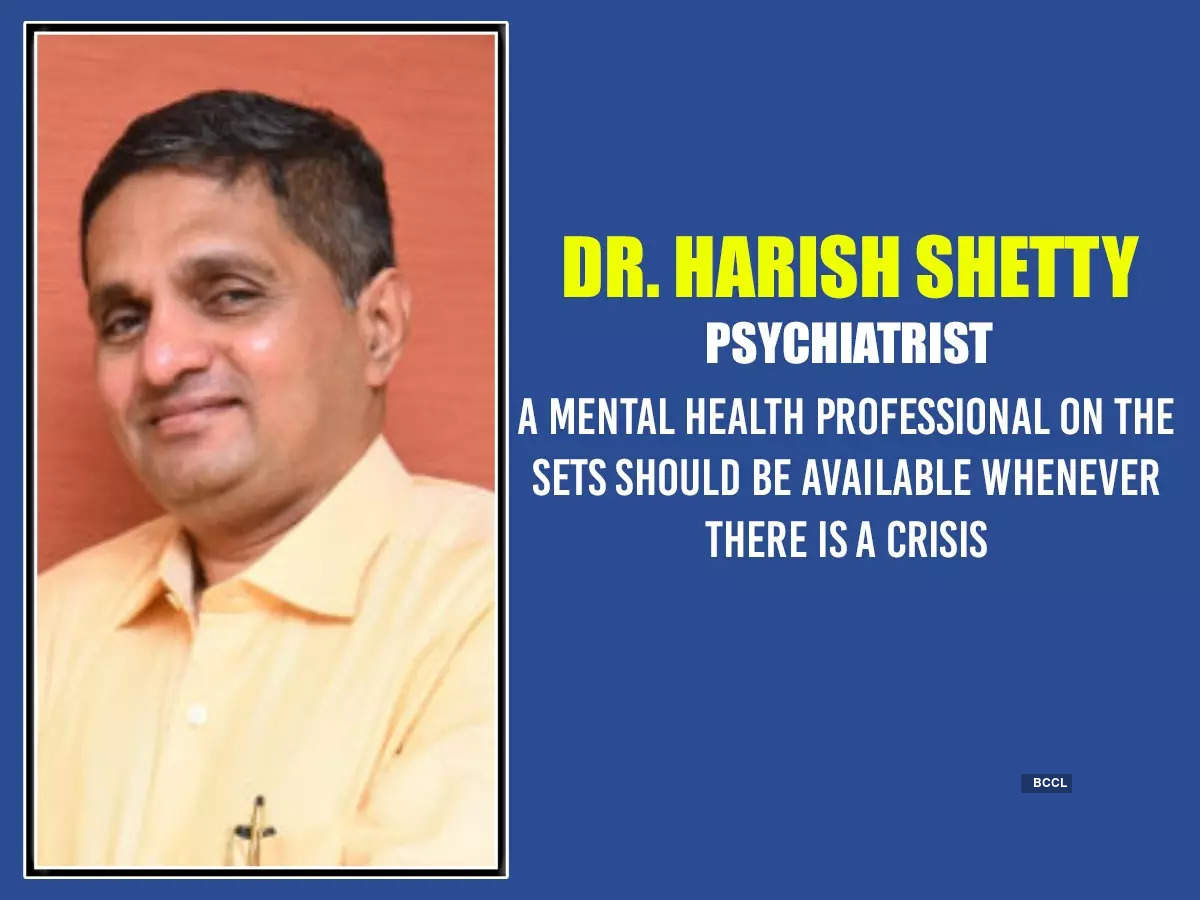 Actress, entertainer and a former Bigg Boss contestant, Rakhi Sawant reflects on the fact that a contestants' mental health depends a lot on their background and upbringing. She says, "When in life you are deprived of a good family, family bonds and education, people tend to lose control of themselves. It happens. Even I was like that. But I have rectified myself. Afsana is not the only one. There are people who resort to using slang. Some can't use it and they tend to harm themselves. Some people abuse, some decide to take their lives, some harm themselves. In the outside world, our real personality doesn't come out. Even a person, who is not mentally stable, seems perfect. An abusive person, a wife-beater… every human thinks they are perfect. Afsana feels that she should be loved by all and she deserves it too. Why are all her songs a hit? Because she has been through a lot of struggle. She knows what it takes to reach here."
Another psychologist, Dr Narendra Kinger, has various takes on what the contestants go through in a reality show. He says, "Firstly, one part of the meltdown is scripted, where they want to hold on to the audiences' attention by continuously playing it on TV. Secondly, there's the real meltdown, which some of the contestants actually go through for real. One has to take several aspects into consideration. For a person, who had no previous exposure, to suddenly come into the limelight, can be a different kind of high. They start to think of themselves as special. When you are happy, you are in an elevated state and when things don't go your way, you feel depressed. These ups and downs of emotion create a chain reaction. Having an emotional meltdown is an absolutely normal reaction under these circumstances."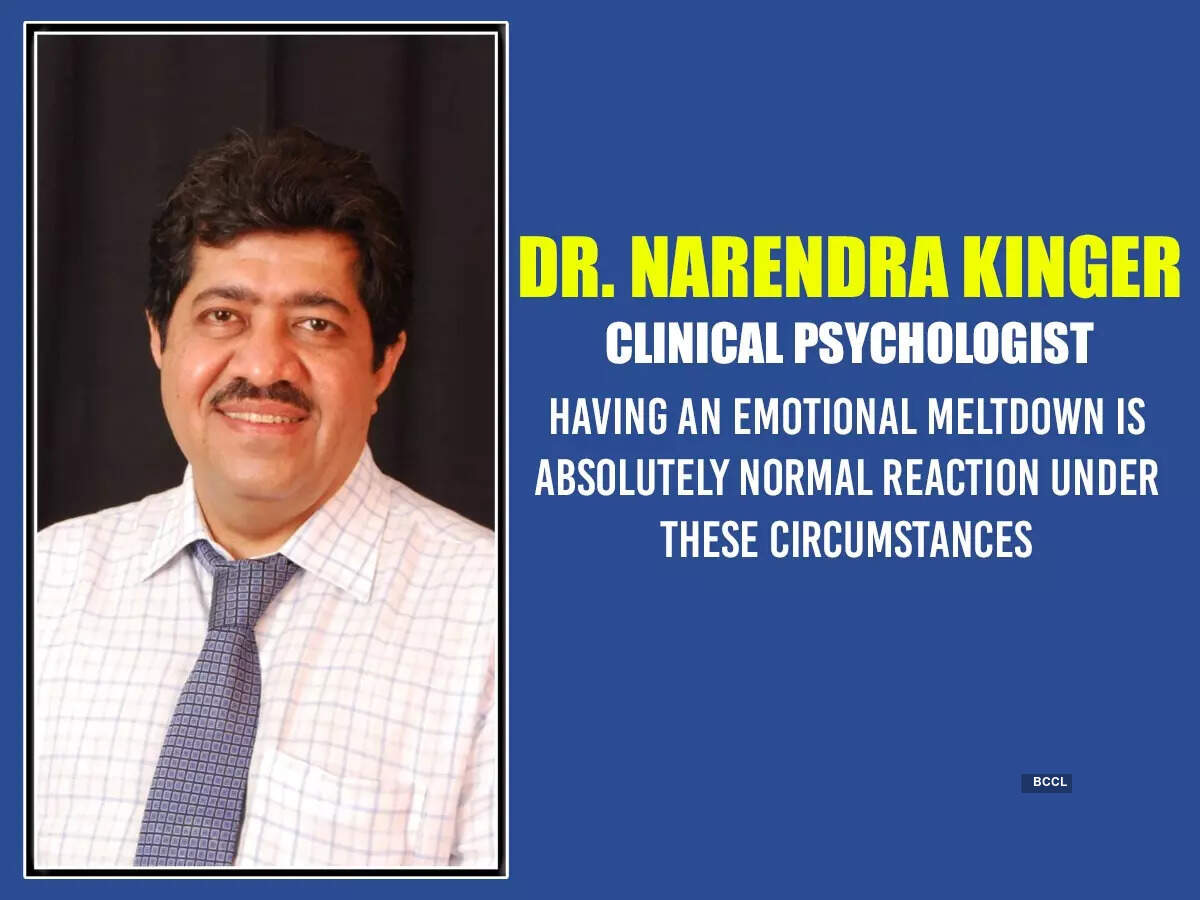 Divya Agarwal states that it is an absolute necessity to normalise such emotions and seek a therapist, as a part of one's annual health check up. She says, "Such things keep happening in the show and you have to normalise it. You have to normalise feeling bad, you have to normalise crying. The show is designed in a way that it brings out various reactions. The makers also won't know how the reactions would come out. A therapist can be required at any time of your life. Every person should always have a therapist with them, because it's not just the show that affects you but also the baggage before the show and the way life changes after the show. People should opt for annual therapy, just like they do with a physical health check-up. It shouldn't have a specific cause. The incidents in your life are just trigger points, where you start reacting. We should share our thoughts with a therapist, as their only concern would be your mental health. It is a healthy habit. You learn more about yourself."

non

Dr. Harish Shetty shares ways to handle such a situation on a reality show. He says, "Two things that the organisers should do are, firstly, screen the participants for major, mental health issues or serious ongoing stress. Secondly, a mental health professional should be available on the sets, whenever there is a crisis situation, such as when someone is being eliminated or otherwise. The mental health professional should also conduct an appropriate induction that may help accept failures or small personal darts during the show's communication."
Another former contestant Rahul Mahajan shares a simple thought to sail through the reality show. He says, "Make good friends in the house. They can become your big mental support." Now that's some cool and composed advice. We at ETimes hope that more celebrities come out in the open to talk about the importance of mental health and help normalise and prioritise mental health issues.
(With inputs from Bharti Dubey)